How to Add Text-to-Speech
Power Sound Editor Free is a handy little tool with small size for audio editing, recording, audio CD burning and ripping. Do you want to add some narration to the audio? With Power Sound Editor Free, this could be easily achieved as its built-in text-to-speech tool.

1. Download and install Power Sound Editor Free from our website. There's a desktop shortcut through which you can launch the program.

2. Click "Open" to find the audio file supported to open in the explorer window activated. After that, the audio waveform will be displayed in the editor. To select an insertion point, you should click on the waveform.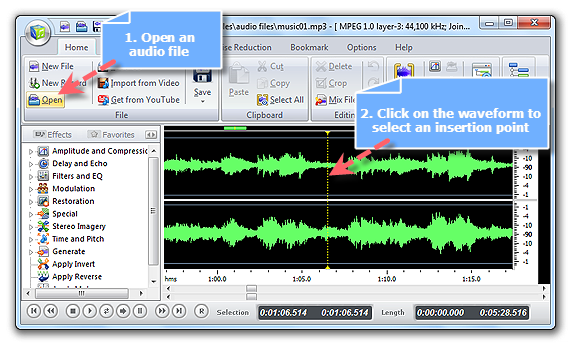 3. Click "File -> Text To Speech" to and the "Synthesis Speech" tool is activated, in which you can enter the text you wish spoken and specify the voice as needed (Voice engine could be added through adding different voice packages)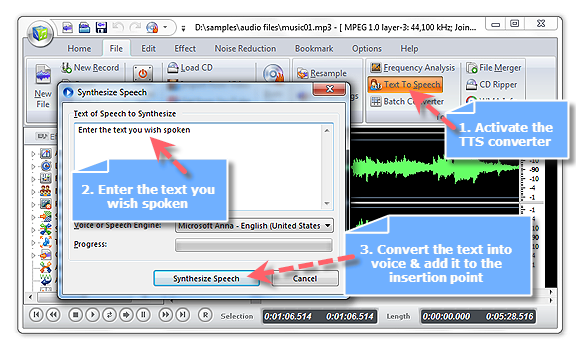 4. Click "Synthesis Speech" and the text you entered will be converted to sound and added to the selected point of the audio file. Click "Save - Save File As" and an output window will pop up. You can specify the output folder, output format and output name. Click "Save" and the format settings window is activated. You can use the presets provided or specify the detailed parameters as needed. When all settings is done, click "OK" and wait for a few seconds. The edited file will be output to the output location.